2020 Season
Brunswick Actors' Theatre
All performances are Saturdays at 8pm / Sundays at 3pm
Doors open 45 minutes prior to curtain
$25 PER PERSON (desserts and beverages included)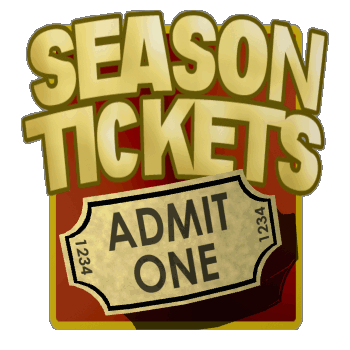 CALENDAR GIRLS by Tim Firth
February 15, 16, 22, 23, 29, & March 1, 2020
Director: Lynda Dalton-Gallagher
​
When Annie's husband John dies of leukaemia, she and best friend Chris resolve to raise money for a new settee in the local hospital waiting room. They manage to persuade four fellow WI members to pose nude with them for an "alternative" calendar, with a little help from hospital porter and amateur photographer Lawrence. The news of the women's charitable venture spreads like wildfire, and hordes of press soon descend on the small village of Knapeley in the Yorkshire Dales. The calendar is a success, but Chris and Annie's friendship is put to the test under the strain of their new-found fame.
​
​
TBD
April 11, 12, 18, 19, 25, 26, 2020
Guest Director: Bob Boles
​
​
SYLVIA by A.R. Gurney
June 13, 14, 20, 21, 27, & 28, 2020
Director: Lynda Dalton-Gallagher
Greg and Kate have moved to Manhattan after twenty-two years of child-raising in the suburbs. Greg's career as a financial trader is winding down, while Kate's career, as a public-school English teacher, is beginning to offer her more opportunities. Greg brings home a dog he found in the park—or that has found him—bearing only the name "Sylvia" on her name tag. A street-smart mixture of Lab and poodle, Sylvia becomes a major bone of contention between husband and wife. She offers Greg an escape from the frustrations of his job and the unknowns of middle age. To Kate, Sylvia becomes a rival for affection. And Sylvia thinks Kate just doesn't understand the relationship between man and dog. The marriage is put in serious jeopardy until, after a series of hilarious and touching complications, Greg and Kate learn to compromise, and Sylvia becomes a valued part of their lives.
​
​
SILENT SKY by Lauren Gunderson
August 15, 16, 22, 23, 29, & 30, 2020
Guest Director: Jackie Gordon
​
When Henrietta Leavitt begins work at the Harvard Observatory in the early 1900s, she isn't allowed to touch a telescope or express an original idea. Instead, she joins a group of women "computers," charting the stars for a renowned astronomer who calculates projects in "girl hours" and has no time for the women's probing theories. As Henrietta, in her free time, attempts to measure the light and distance of stars, she must also take measure of her life on Earth, trying to balance her dedication to science with family obligations and the possibility of love. The true story of 19th-century astronomer Henrietta Leavitt explores a woman's place in society during a time of immense scientific discoveries, when women's ideas were dismissed until men claimed credit for them. Social progress, like scientific progress, can be hard to see when one is trapped among earthly complications; Henrietta Leavitt and her female peers believe in both, and their dedication changed the way we understand both the heavens and Earth.
​
​
BAD DATES by Theresa Rebeck
October 17, 18, 24, 25, 31, & November 1, 2020
Director: Lynda Dalton-Gallagher
And then I realize, in this sort of strange, hallucinatory moment, that the bug guy is looking kind of good, and the things he's saying about bugs are really kind of fascinating and it is then that I realized that maybe it has been too long since I've been on a date.--So confesses a single mother and self-described restaurant idiot-savant in this thoroughly charming and slyly sweet one-woman play by the author of The Butterfly Collection and Spike Heels. This idiosyncratic journey of self-discovery involving the Romanian mob, a Buddhist rainstorm, a teenage daughter, shoes, and a few very bad dates enjoyed an extended run Off-Broadway at Playwrights Horizons.
​
​
THE DINING ROOM by A.R. Gurney
December 5, 6, 12, 13, 19, & 20, 2020
Guest Director: Anthony Ferri
The play is set in the dining room of a typical well-to-do household, the place where the family assembled daily for breakfast and dinner and for any and all special occasions. The action is comprised of a mosaic of interrelated scenes—some funny, some touching, some rueful—which, taken together, create an in-depth portrait of a vanishing species: the upper-middle-class WASP. The actors change roles, personalities and ages with virtuoso skill as they portray a wide variety of characters, from little boys to stern grandfathers, and from giggling teenage girls to Irish housemaids. Each vignette introduces a new set of people and events; a father lectures his son on grammar and politics; a boy returns from boarding school to discover his mother's infidelity; a senile grandmother doesn't recognize her own sons at Christmas dinner; a daughter, her marriage a shambles, pleads futilely to return home, etc. Dovetailing swiftly and smoothly, the varied scenes coalesce, ultimately, into a theatrical experience of exceptional range, compassionate humor and abundant humanity.
​
​